Testimonials
Book On-line

Bagwell Farm Touring Park is a trading name of OM Holidays Ltd.
Company registered in England no. 613960
Registered Office 10 Bridge St, Christchurch BH23 1EF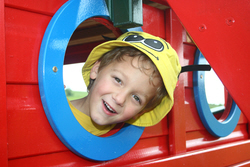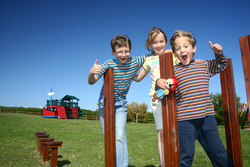 Bagwell Farm has won Bronze in the prestigious 2014 Dorset Tourism Awards.
The touring park has been judged to be in the top three in the "Holiday Parks & Villages" category in the Saffreys sponsored competition.
The award was made at a black-tie awards ceremony and dinner held at the Tank Museum, Bovington on 16 October.
Park Manager Mrs Karen Kennedy said: "We're all very proud and honoured to be in the top three against such stiff competition.
"That the judges considered Bagwell Farm to be one of the top three Dorset holiday parks is a just reward for the whole team at Bagwell, who hard to ensure that our guests have an enjoyable holiday."
Bagwell Tops Eco Business Awards
Hot on the heels of other recent accolades, Bagwell Farm has scooped another prestigious award.
Staff and managers at the park are celebrating after being declared one of the most sustainable tourism businesses on the Dorset and East Devon Jurassic Coast.
Bagwell topped the judge's vote in the Jurassic Coast Sustainable Business of the Year Award, part of the South and West Dorset Open 4 Business Awards.
Bagwell Farm was chosen as the winner in this closely contested category sponsored by Jurassic Coast.
Judges were looking for the business which had "made the most significant advance during 2008/9 by improving sustainable practice and showing innovation in their approach to providing a welcoming experience and high quality facilities for visitors to the Jurassic Coast World Heritage Site and its setting".
Judges looked at staff practices, business management, waste reduction, energy efficiency and polution as well as the business's role in supporting the local community.
Park Manager Karen Kennedy said: "We are delighted to have been chosen for this prestigious award and to have been selected as a 2009 South and West Dorset Open 4 Business Award Winner.
"I think the award reflects the high level of effort and care that the whole team at Bagwell puts into trying to make this a sustainable and enjoyable camping park for all our visitors."
The award comes on top of recent awards under the Green Tourism Business Scheme, the Jurassic Coast Quality Business Scheme.
Mrs Kennedy received her trophy at an awards dinner at Weymouth College in early October.
Bagwell Takes Bronze In Dorset Tourism Awards