Testimonials
Book On-line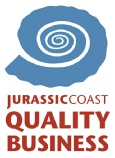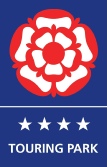 At Bagwell Farm we know there are lots of things that influence your choice of holiday park. We also know that two of the most important are the quality of the park and the quality of the environment and attractions nearby.
That's why we are proud of our gradings under well-known and long-established certification schemes which show consistently that Bagwell Farm is a high-quality, well-managed and environmentally conscientious touring park.
It is also why we are proud to support and be involved with newer organisations devoted specifically to the well-being of the World Heritage Jurassic Coast.
Bagwell has been graded by both Visit England and the AA for many years, achieving a 4-Star rating by the first and 4 pennants by the second.
In 2014, Bagwell Farm achieved Bronze in the prestigious Dorset Tourism Awards, Holiday Parks and Villages category.
In 2008, for the first time, we were also inspected by the Green Business Tourism Scheme and the Jurassic Coast Quality Business Scheme.
We chose to be involved with the schemes as a way of showing the commitment we've always had to protecting and enhancing both the environment and the Dorset Heritage Coast.
We think its important and we think many of our visitors feel that way too. If you do and you want to help support the objectives of the Jurassic Coast Trust, which runs the Jurassic Coast Quality Business Scheme, all you have to do is tick the box on the invoice for your seasonal pitch or caravan storage that says you'd like to donate £5 to the Trust. We'll do the rest!